Things on stage
SELECTED PRODUCTIONS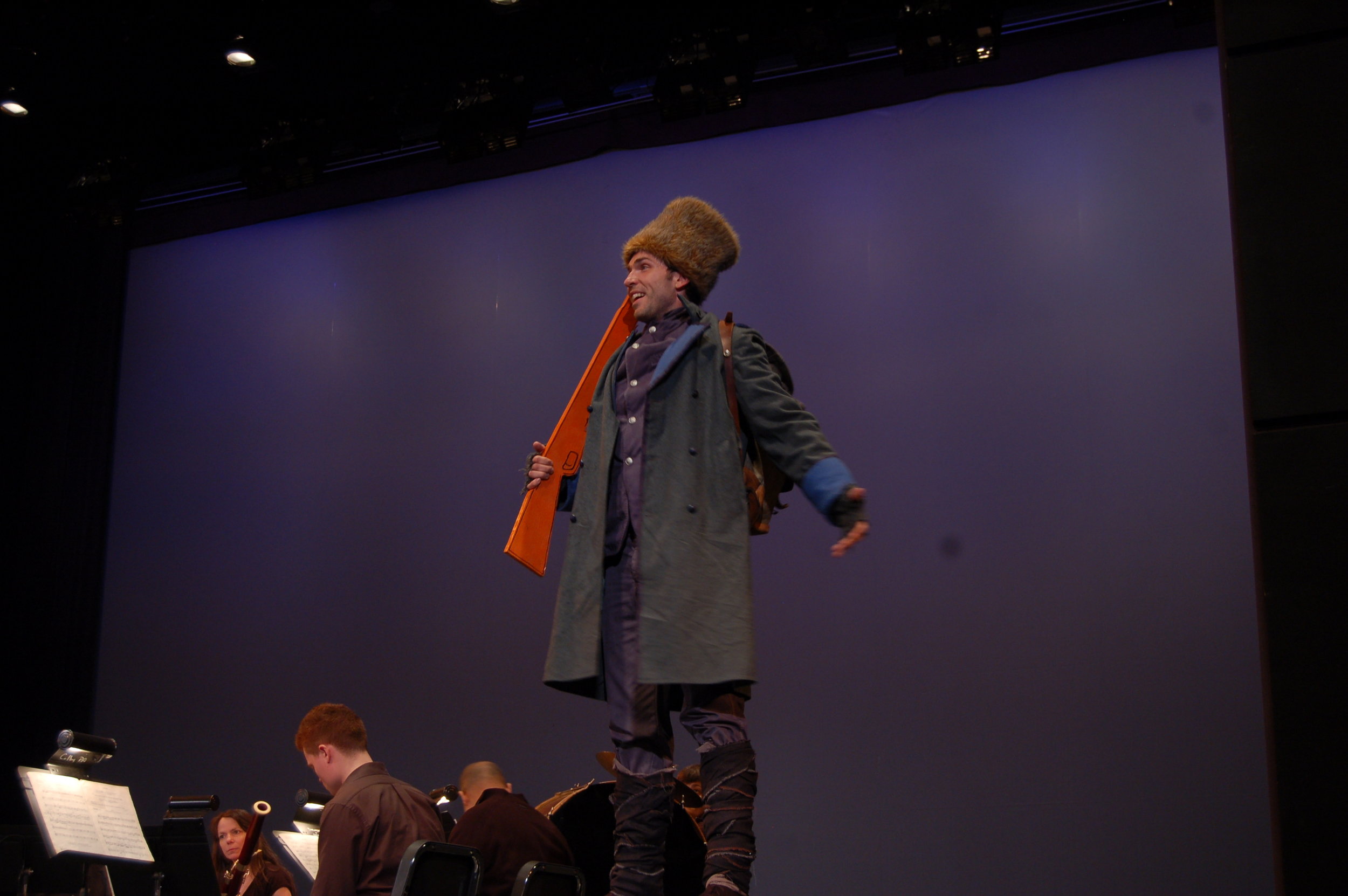 Things on paper
Brief writing samples | contact me for full content
Kisses and Colonialism
Delivered at the co-conference of SDHS and CORD in November 2016 at Pomona College.
She is in a black box on a small raised platform with vertical lights framing her. She is wearing black pants with a black wrap around her waist and black bra; she is smoking a pipe. All at once, the small stage becomes: a go-go cage, a display case, an auction block. I cannot help but see Saartjie (Sara) Bartman display in life across the stages of Europe and in death under glass on a platform at the National Museum in Paris. We see across the centuries from 1659, when France began its invasion of Senegal, to 2016 when a black African body dances for a white European choreographer. The metropolis is presenting the colonized. Time is blurry. Just last week, Francois Fillon, former conservative Prime Minister of France – whom is running for president – refused to apologize for slavery or colonialism: "Slavery does not belong to France alone" and "France was also colonized."[1]
[1] Nouvel L'Obs. http://tempsreel.nouvelobs.com/politique/presidentielle-primaire-droite/20161028.OBS0433/esclavage-colonisation-pas-de-repentance-pour-francois-fillon.html
Curating Queer Kisses
Most recently delivered at the annual conference for ATHE in August 2016 in Chicago.
The dances in and of themselves are complex, but it's time to talk about the physical place of performance. Baiser and Age & Beauty were premiered and commissioned for museum spaces and there is an inescapable art-as-object-ness to both works. As Brian O'Doherty asserts "To insert art into [a] gallery or case puts the art in 'quotation marks.'" Both the Whitney and the Invisible Dog seem to be aware of these quotation marks and embraces that idea. It should be noted that both the Whitney and the Invisible Dog are not typical. The Whitney is now in its fourth home in its relatively short 85-year history. This is not insignificant. It would seem that architecture is not a fait accompli. Other institutions often expand on existing sites (the current Met is built around and beyond the original) or perhaps open satellite campuses (the three Louvres, or any of the Guggenheims).
A Minor Case of Somnambulism
Delivered at the ACLA conference in Spring 2013 at the University of Toronto.
Gao develops each character's dialogue so that it accumulates, adding ideas and referencing previous ideas so that the effect becomes a sense of confession. We hear only one voice throughout the plays, enhancing this effect. This is where Deleuze and Guattari's idea of becoming-woman overlaps with becoming-minor and the place where Judith Butler's concept of bodily confessions becomes relevant. I suggest that Butler's ideas of the confession apply to Gao's writing of ELLE and SHE in that as Butler argues "The body that is on the couch is the same body that did the deed, but on the couch, the deed is relayed verbally" so too do ELLE and SHE recount events and thoughts in such a way that the body speaking "acts again" but "is the referent of the deed" (Butler 2004). There is a difference between Butler's argument and what Gao does, however. Butler's subject is fixed; Gao's is not.
Transcultural Aesthetics...
in the Plays of Gao Xingjian. Available through Palgrave Macmillan.
For Gao Xingjian, writing is a means of escape and flight, a way to fight against political and social oppression. In Closer to the Real, he responds to a question posed to him saying, "Exactly, writing is a way of taking flight! It begins with fleeing from political oppression, but also from others, because one is often stifled by others. It is only when I am in flight that I feel alive, it is only in flight that I find my liberty." The sense of movement in Gao's statement creates a feeling of detachment from or objectivity toward society. To flee or take flight is no way an expression of cowardice or impotence. It is a measure of self-preservation. Goa uses writing as a means of personal expression in the context of complex sociopolitical issues. However, the difference in Gao's work is that he attempts to speak on behalf of no one.